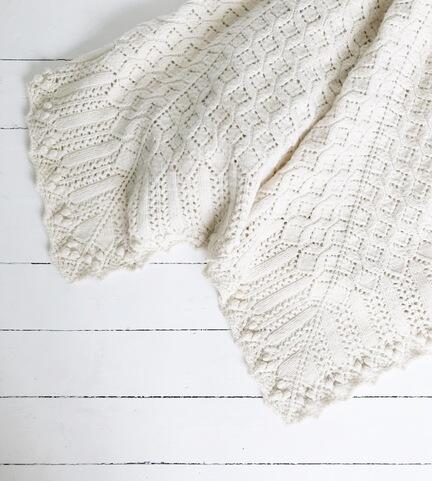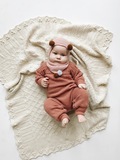 Dagmar Blanket (english)
36,00 kr.
THIS PATTERN IS IN ENGLISH
Dagmar blanket has had a long journey, because it's not always an easy road from idea to reality. I knitted, frogged, knitted again, frogged again, placed it out of sight, pulled it out again, tried over and over again until I was finally satisfied. Two days before my youngest daughter was born, the blanket was finished and it looked just the way I had always imagined. Pretty, nostalgic, super usable, enjoyable to knit and without any weaving in of ends, except when changing yarn. The blanket is knitted in soft and wonderfully ecological merino wool yarn, which feels even nicer when being used. I hope that you will experience pleasant hours of knitting with this instruction.
Yours
Rikke Ørum
SIZE
The finished blanket measures approx. 100 x 100 cm
GAUGE
22 sts in pattern on needle 3,5 mm = 10 cm
NEEDLES
Circular needle and double pointed needle 3,5 mm. You might need a rather long circular needle at the end, once the diameter gets bigger. A circular needle 150 cm could be useful.
AMOUNT OF YARN
400 g
YARN RECOMMENDATION
Økologisk hverdagsuld fra CaMa Rose 2.