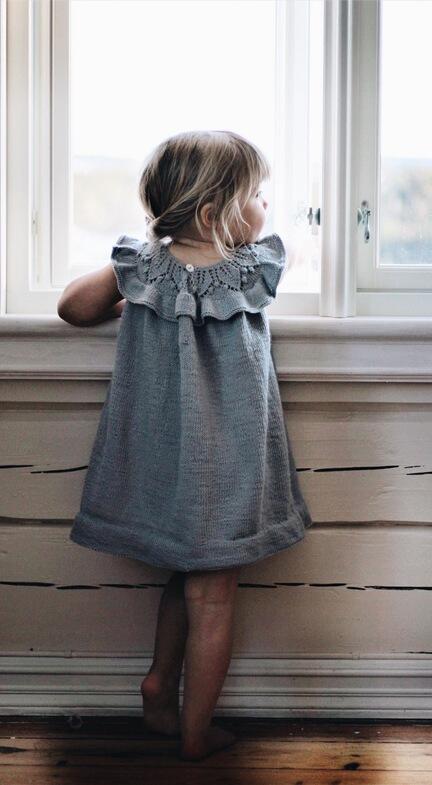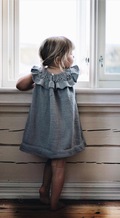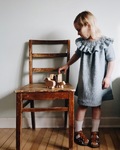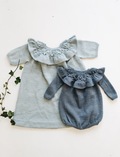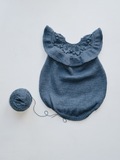 Lily's blueberry romper / dress (english)
36,00 kr.
THIS PATTERN IS IN ENGLISH
I have a wonderful friend, who I have known since our time at the midwife education. When I was expecting my 5th child, we decided that she should be my midwife, once the baby was due. Even though I gave birth in the middle of the night and in between her two shifts, she was there and made this birth experience for both me and my husband absolutely amazing.
One year later, she gave birth to her little daughter, Lily. But at that time, we were living too far apart from each other for me to return the favour of being my friend's midwife.
But being the knitting-mom that I am, I gave my friend a little romper. The romper was designed for Lily right that summer, when we had loads of blueberries on our farm in Norway, so it was inevitable, that the design was inspired by this fact. That's why the romper is called Lily's blueberry romper.
Lily's blueberry romper is knitted in soft and wonderful 100% ecological merino wool. If you choose to knit with ecological yarn, you avoid having unwanted chemicals at your hands, let alone at the baby's body.
The instruction is designed for you to choose between different options, so you will have your perfect romper, just like you want it.
Happy knitting!
Yours,
Rikke Ørum
SIZES
0-3 months (4-8 months) 12-18 months
(2-3 years) 4-5 years
LENGTH MID FRONT
Romper: 33 (40) 43 (47) cm.
Tunic: 30 (37) 39 (43) 46 cm.
Dress: 35 (42) 45 (50) 55 cm.
GAUGE
26 sts in stockinette stitch on needle 3 mm = 10 cm.
SUPPLIES
3 - 4 snaps for closing between the legs
1-2 buttons for closing at the vent at the back
NEEDLES
Circular needle and double pointed needles 2,5 mm and 3 mm (or the needle size you need for obtaining the correct gauge)
AMOUT OF YARN
Max. 150 g (200 g) 200 g (250 g) 250 g
(The amount of yarn depends slightly on which version you knit)
YARN RECOMMENDATION
Økologisk Sommeruld from CaMa Rose (230m/50g)